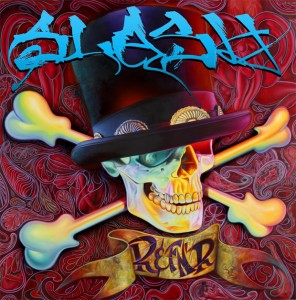 Un disco di duetti. Un disco di duetti à la Santana.
Ecco il disco uscito da poco di Slash, il chitarrista solista originale dei Guns 'n Roses. Un disco di duetti piatto, poco entusiasmante. Tolto il sing"By the Sword" molto in linea con la sua storia rock di provenienza, e forse il pezzo con Fergie, comunque pop, c'è poco da stare allegri.
Non c'è un'identità, non c'è un qualcosa che ti entusiasmi come filo conduttore. E' una raccolta eterogenea con dei momenti divertenti come il pezzo strumentale con Dave Grohl ma insomma... Non ci siamo. Aspettiamo un disco disco. O che il buon Slash faccia come Renzulli che è tornato con Pelù e si rimetta con quella testa matta di Axl Rose...
Giudizio sintentico: se ti piace l'hard rock tieni solo "By the Sword" nell'iPod.